Enterprise Information Management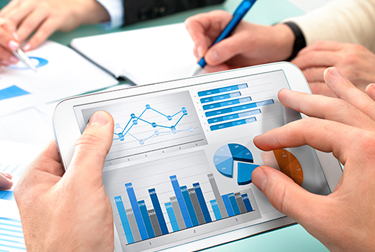 Businesses today are under tremendous pressure to "do more with less" and yet still provide meaningful information to customers, partners and internal operations. More than ever, content is being created by business users in a variety of formats including documents, web content, digital content, on corporate shared drives, SharePoint sites, email, web assets and more.
Often, documents are stored across a variety of locations, on networks, in email systems and on people's PCs. Staff are unsure if they are working on the most recent version of documents, work is often duplicated, unknown to the user, and documents can even be lost. Without effective management it is difficult for the organization to effectively harness the knowledge that exists within these documents.
Our ECM solutions manage any kind of information object, including word processing and spreadsheet files, presentation software, drawing packages, images, workflows, databases, emails, audio, video, CAD applications and more, throughout the entire document lifecycle.
Vedya Info provides customized ECM solutions and services using various tools which are available in the market. We use EMC Documentum, IBM File net , Pega and open sources tools like openkm and Alfresco . Our team of experts guide the customers from providing customer solutions to both DMS and ECM right from the solution stage, product evaluation to development deployment stage.
Our Service offerings
Vedya Info Provides End-to-End solutions from Content Management Consulting, Application Development, Maintenance and Support in the areas of Document Management, Web Content Management, Records Management , Business Process Management and Digital Asset Management.