Recruitment Management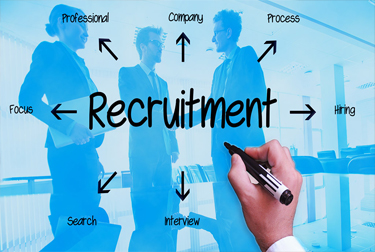 Recruitment management Application (RMA) is a comprehensive online tool to manage the entire recruitment processes of an organization right from lead generation to hiring. The application focuses more on sourcing, storage, search and retrieval from resumes database.
It serves as one stop shop for management, recruiting managers, recruiters, business development, sales and accounts teams with powerful Resume Parsing and Searching utilities.
The application comes integrated with Lead management, Account management, requirement management, Sourcing and Submission of Resumes, Recruitment processing. RMA is loaded with vast MIS and dashboards reports along with email & SMS facilities..
RMA can also be used as simple employee management system for smaller organizations, RMA can automate nearly the entire Recruitment management process:
Major Features
Eqnuriy Management
Client Managment
Requirment Managment
Resume Managment
Submission of Resumes (thru recuiters,portals and your company website)
Powerfull resume search
Relationship Management (client & Candidate)
Dashboards & reports for analysis
Article Forward, Print, Sharing options
Employee management
SMS & Email integration
Benfits
Reduced Effort
No More 'Lost' Resumes
Submission integrated with Company Web Site
Available Internal Screening
customized emails to high-value
Central Resume Database
Security & role base access
Online and can work from anywhere
No Hardware Costs runs entirely on our servers in our dedicated, secure 24/7 host facility.