Trusted Partner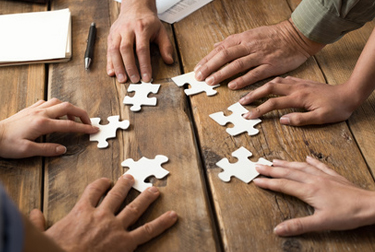 As a global player in the world of providing IT services and solutions, Vedya Info acts as a trusted partner, working with our clients to develop creative, high-quality solutions.
Our approach in working with our client is not to enter into one time engagement to solve a problem, or to trouble shoot their IT systems. Though this can be done, it doesn't recognize our true value of engagement.
We strongly believe that our customers see the greatest return by developing a strategic partnership with us. We provide the best value to clients, by becoming their trusted partner, and providing our expertise both off-site and onshore with our dedicated teams.
Being involved deeply in our clients business from day one, our team develops high levels of understanding of the business drivers that will help us to exceed our clients expectations. From assessment, to strategy, through architecture and engineering, to delivery and management, Vedya Info can maximize your IT needs and transform your business.
We are not another integrator, we have a total commitment to excellence and to delivering a wonderful customer experience.
Vedya works as your long time trusted partner for all your IT requirements and thus assisting you in achieving your business objectives.